Anyone who has a dog can testify: dogs love gelato!!!
It could be for the freshness or the creaminess, but the fact is that licking a cone or a cup makes them happy.
And while we make happy our beloved small friends, we make their owners happy as well!
And.. Can you imagine the appeal there could be if you were the first one to offer this type of gelato in your area?
Clearly it is impossible to include the gelato we eat in a dogs' diet. Sugars are dangerous for them because they tend to develop diabetes easily. A lot of dogs are lactose intolerant, and chocolate is absolutely forbidden for them. Finally, fats raise the caloric potential, while pets unfortunately often tend to be overweight.
We have been working for the recipes with an experienced veterinarian and have developed an extensive recipe book for dogs so they can enjoy gelato without any risk to their health. Indeed, being refreshing and rich in fiber and protein, it will do them just fine !!!
Join this webinar and do something truly UNIQUE in your area!
Join us now!
 See you soon,
 Manuele and Brigitte
+39 338 47 53 397 | +39 338 64 03 418
USEFUL INFORMATIONS:
When purchasing the course, remember to agree to receive emails from the school (otherwise it will not be possible to send you links and material for the course)
You will receive an email with the link to access the Zoom meeting right before the course starts
Possibility to have your questions answered in real time by writing in chat
Once the lesson is over (or if you can't be online at that time), you can watch it as many times as you want for up to 3 months
Downloadable PDF with important information and / or recipes
Transmission in ULTRA HD with 4 professional cameras in 4K and technician support if needed
No more excuses, this is your chance!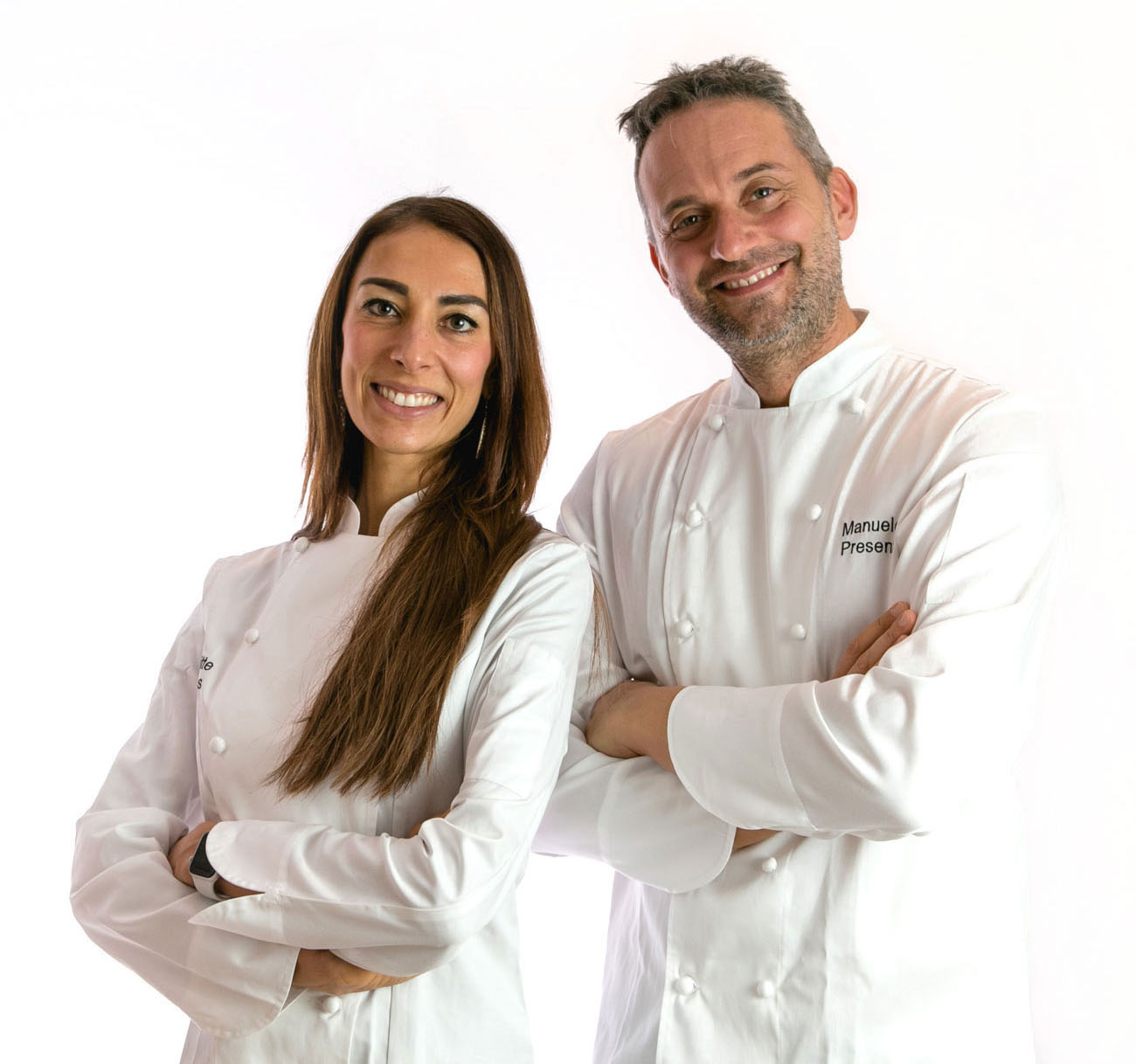 MANUELE PRESENTI | Master Chef Gelato Naturale
Toscano, Ice cream maker with international experience, Manuele Presenti is the owner of the Gelateria Chiccheria - awarded with Tre Coni in the prestigious Gambero Rosso guide.
In 2008 he founded the "Natural Gelato School", whose philosophy is precisely that of producing a deeply natural product, free of thickeners, dyes and chemical flavors, using only selected and high quality raw materials.
In 2013 the "Natural Gelato School" evolved into the "Gelato Naturale Academy".
He is the creator of the recipe for creamy ice cream on a stick Geloso.
The first ice cream on stick in the world produced without the aid of preservatives, thickeners, semi-processed and dyes: using only selected and high quality raw materials.
Geloso is put on the market in 2018 with the participation and experience of Allegra Antinori and Francesco Trapani.
150 ice cream parlors all over the world - since 2017 he has been a consultant for Gelato Secrets, with 15 stores between Bali and Jakarta and with a real specialization in the Australian and American market.
Check your inbox to confirm your subscription