3 exclusive recipes in one package
Mint Milk - Mint Sorbet - Mojito
Mint based gelato is very requested especially in the warm months!
Find out how to make natural gelato keeping the color green and maximizing the freshness that must distinguish these flavors.
The Mint Milk flavor is the version of the classic mint gelato made in a completely natural way!
The Mint Sorbet is a fresh diary free alternative to the classical one.
The Mojito recipe will blow you away because it maintains the proportions of the original cocktail! But be careful: once tasted, your customers will ask you  this gelato flavor continuously...
The three flavors could not be more different from each other but, at the same serving temperature, they have the same spreadability!
The ingredients are easy to find, in case of difficulty do not hesitate to contact us at [email protected]


The package includes 3 recipes in PDF format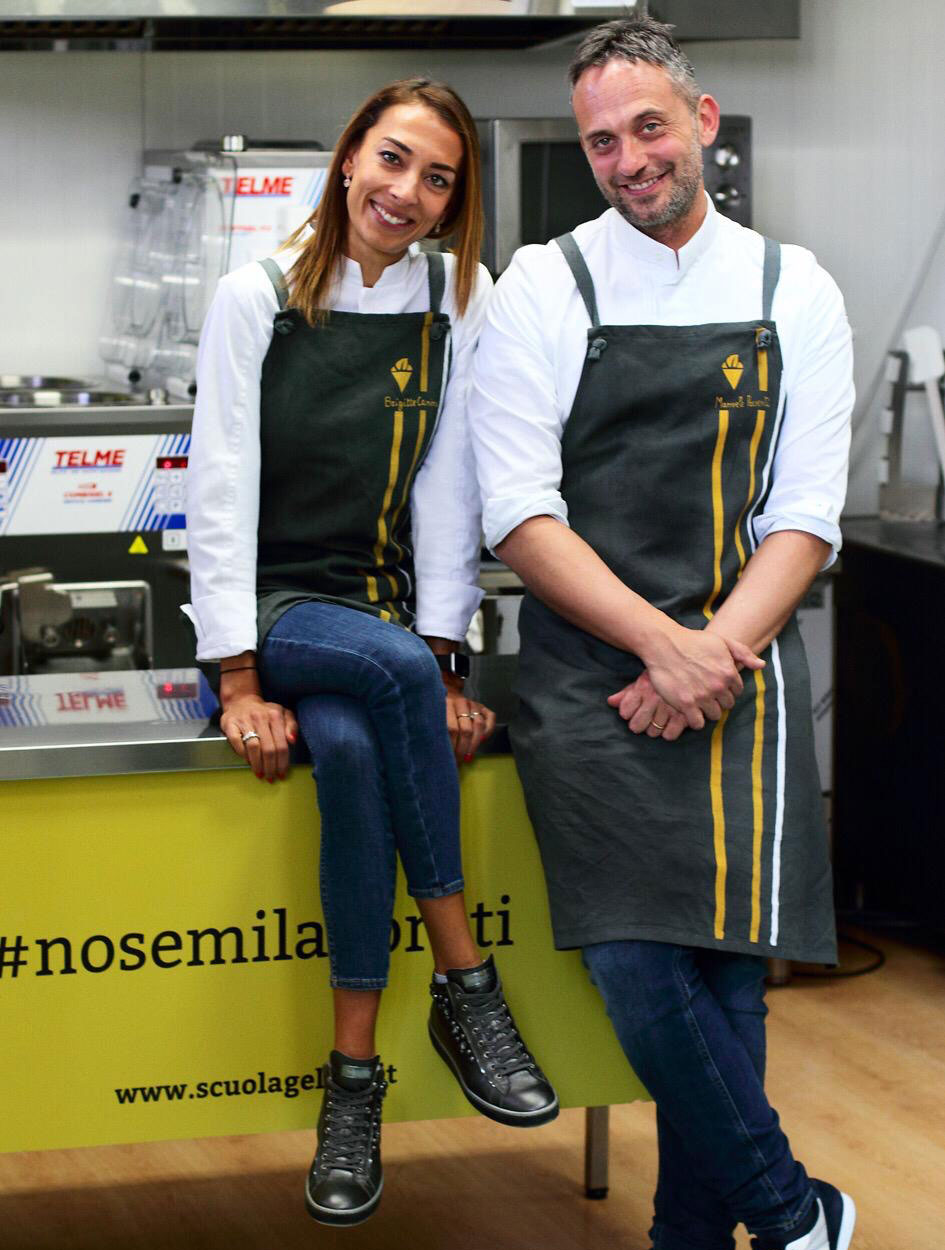 MANUELE PRESENTI | Master Chef Gelato Naturale
Toscano, Ice cream maker with international experience, Manuele Presenti is the owner of the Gelateria Chiccheria - awarded with Tre Coni in the prestigious Gambero Rosso guide.
In 2008 he founded the "Natural Gelato School", whose philosophy is precisely that of producing a deeply natural product, free of thickeners, dyes and chemical flavors, using only selected and high quality raw materials.
In 2013 the "Natural Gelato School" evolved into the "Gelato Naturale Academy".
He is the creator of the recipe for creamy ice cream on a stick Geloso.
The first ice cream on stick in the world produced without the aid of preservatives, thickeners, semi-processed and dyes: using only selected and high quality raw materials.
Geloso is put on the market in 2018 with the participation and experience of Allegra Antinori and Francesco Trapani.
150 ice cream parlors all over the world - since 2017 he has been a consultant for Gelato Secrets, with 15 stores between Bali and Jakarta and with a real specialization in the Australian and American market.