Here is a zoom lesson dedicated to a topic that is as popular as it is discussed: creamy gelato at -18 !!!
I have two news, one good and one bad..
The bad news is that a higher PAC is not enough as many of you would think!
The good news is that the solution is the Presenti Balancing System and that after this lesson you will be able to balance any recipe for a serving temperature of -18.
The gelato will be creamy and wonderfully spreadable over time with a temperature of -18 at its heart!
Here are 6 good reasons to also propose a -18 balanced gelato:
👉 Sale of take-away
👉 Collaborations with restaurants and bars
👉 The customer will buy several single portions at a time if the product lasts in his freezer
👉 Collaborations with supermarkets
👉 Perfect maintenance of gelato sticks, bars and gelato cakes
👉 The customer will be happy to remove the tray from the freezer and immediately serve a creamy and scoopable gelato
In this lesson, Manuele Presenti will give you numerous of his best recipes (in a PDF that you can download and print) that where approved and consolidated over time thanks to his great experience.
 Try them in your laboratory and convince yourself: the best result is guaranteed and the taste is delicious!!!
Once you have purchased the Podcast you can watch it anytime you want for 3 months!
Those who want to learn new things are always going on!!
So don't wait and sign up NOW!
NEW:
Ultra HD broadcast with professional 4K cameras!
We will send PDFs from the brand new multimedia interactive whiteboard!
Possibility to have your questions answered in real time!
------------------------------------------------------


Sign up now, Manuele Presenti and Brigitte Canins are waiting for you online!
For further information please do not hesitate to contact us at +39 3384753397 and +39 3386403418 or at [email protected]
No more excuses, this is your chance!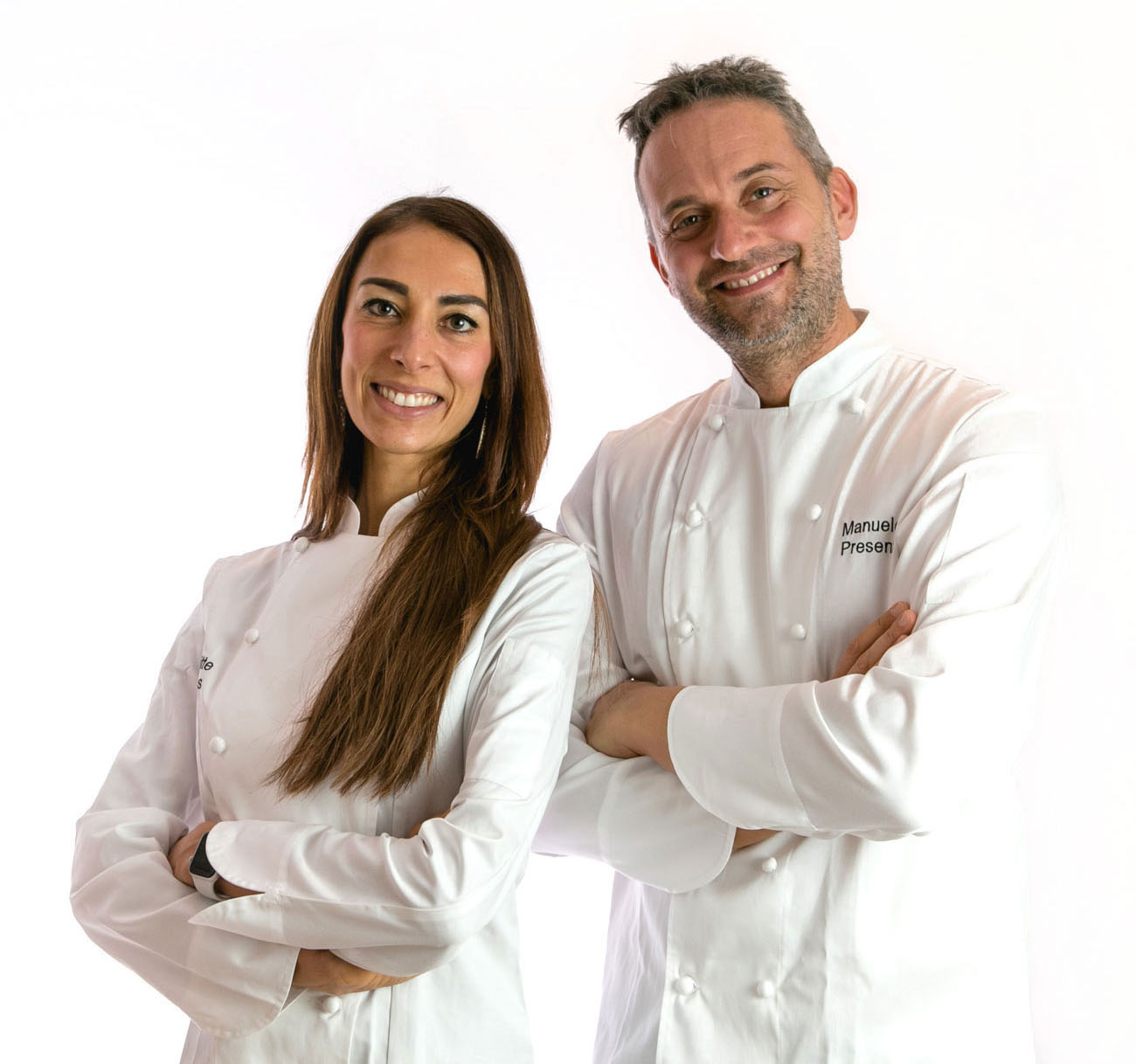 MANUELE PRESENTI | Master Chef Gelato Naturale
Toscano, Ice cream maker with international experience, Manuele Presenti is the owner of the Gelateria Chiccheria - awarded with Tre Coni in the prestigious Gambero Rosso guide.
In 2008 he founded the "Natural Gelato School", whose philosophy is precisely that of producing a deeply natural product, free of thickeners, dyes and chemical flavors, using only selected and high quality raw materials.
In 2013 the "Natural Gelato School" evolved into the "Gelato Naturale Academy".
He is the creator of the recipe for creamy ice cream on a stick Geloso.
The first ice cream on stick in the world produced without the aid of preservatives, thickeners, semi-processed and dyes: using only selected and high quality raw materials.
Geloso is put on the market in 2018 with the participation and experience of Allegra Antinori and Francesco Trapani.
150 ice cream parlors all over the world - since 2017 he has been a consultant for Gelato Secrets, with 15 stores between Bali and Jakarta and with a real specialization in the Australian and American market.