In this video you will see the preparation of two vegan ice creams in real time!
The results will be tasty and creamy and will also appeal to those who are not vegan or lactose intolerant.
The Coconut is sweetened with agave syrup and the Chocolate with coconut sugar. It follows that you will learn about the use of sweeteners to use instead of traditional sugar in recipes for homemade ice cream.
The recipes are inspired by the original professional ones of the Gelateria awarded 3 Coni Gambero Rosso of Manuele Presenti and have been adapted for the home gelato machine.
The ingredients are very few, simple and healthy and we are sure that you already have them at home!
Attached you will also find a PDF with the recipes of the two vegan flavors.
We really recommend you try it! Let us know if you liked the video and send us the pictures of your result via WhatsApp at +39 3386403418 or at +39 3384753397 or by email at [email protected]
For questions and doubts we are here for you!
Enjoy!
Manuele Presenti e Brigitte Canins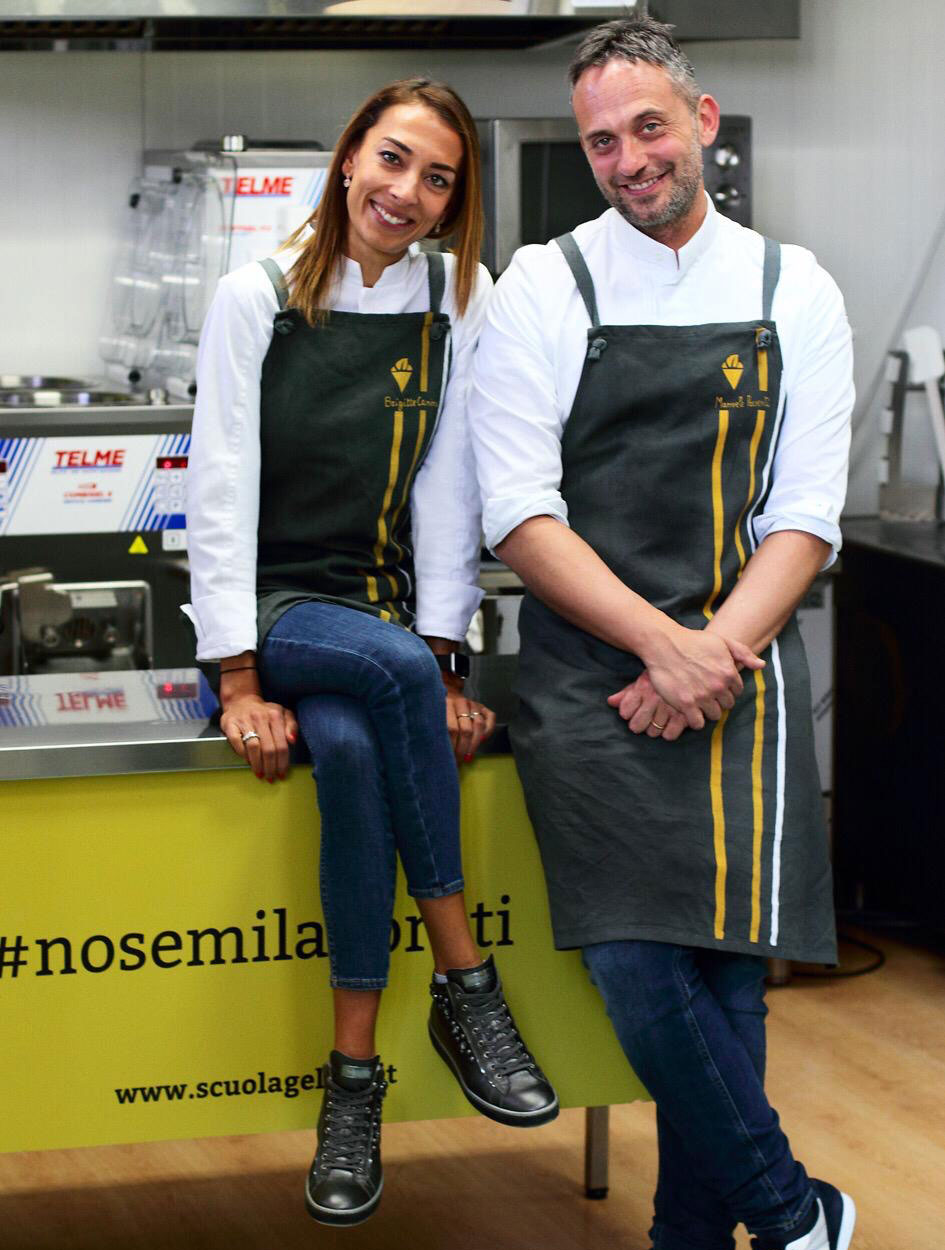 MANUELE PRESENTI | Master Chef Gelato Naturale
Toscano, Ice cream maker with international experience, Manuele Presenti is the owner of the Gelateria Chiccheria - awarded with Tre Coni in the prestigious Gambero Rosso guide.
In 2008 he founded the "Natural Gelato School", whose philosophy is precisely that of producing a deeply natural product, free of thickeners, dyes and chemical flavors, using only selected and high quality raw materials.
In 2013 the "Natural Gelato School" evolved into the "Gelato Naturale Academy".
He is the creator of the recipe for creamy ice cream on a stick Geloso.
The first ice cream on stick in the world produced without the aid of preservatives, thickeners, semi-processed and dyes: using only selected and high quality raw materials.
Geloso is put on the market in 2018 with the participation and experience of Allegra Antinori and Francesco Trapani.
150 ice cream parlors all over the world - since 2017 he has been a consultant for Gelato Secrets, with 15 stores between Bali and Jakarta and with a real specialization in the Australian and American market.