The soft ice is very popular all over the world!
It is appreciated by young and old and a real must have to increase the offers of you gelato shop!
But how to make it 100% natural? Do you want the best recipes for the perfect texture of your soft ice and frozen yogurt for every flavor?
In this Zoom lesson you will get this and much more:
▪️ Equipment and machinery's know how
▪️ Natural Soft Serve recipes
▪️ Natural Frozen Yogurt
▪️ Toppings (fruit, creamy and crunchy)
▪️ Recipe Balancing
▪️ Storage and transport
▪️ Ready to answer to your questions in real time! 
We guarantee a perfect result with our balancing!!!
In a PDF, you can download and print many recipes and even if you can not partecipate to the lesson, everything will be recorded and you can watch and rewatch it as often as you want without limits!
------------------------------------------------------


What are you waiting for? Sign up now, Manuele Presenti and Brigitte Canins are waiting for you online!!!
For further information, do not hesitate to contact us at: +39 338 47 53 397 and +39 338 64 03 418 or at [email protected]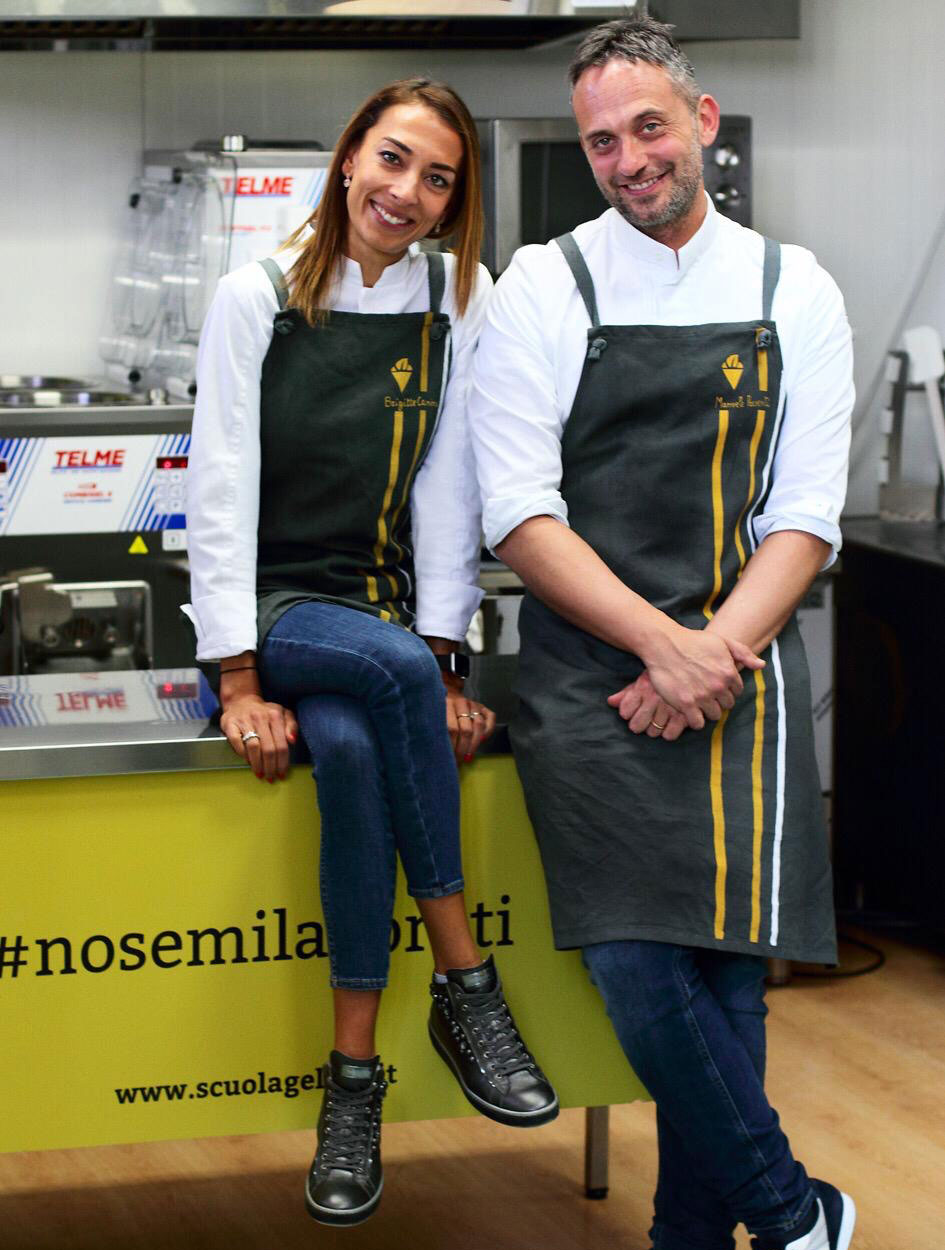 MANUELE PRESENTI | Master Chef Gelato Naturale
Toscano, Ice cream maker with international experience, Manuele Presenti is the owner of the Gelateria Chiccheria - awarded with Tre Coni in the prestigious Gambero Rosso guide.
In 2008 he founded the "Natural Gelato School", whose philosophy is precisely that of producing a deeply natural product, free of thickeners, dyes and chemical flavors, using only selected and high quality raw materials.
In 2013 the "Natural Gelato School" evolved into the "Gelato Naturale Academy".
He is the creator of the recipe for creamy ice cream on a stick Geloso.
The first ice cream on stick in the world produced without the aid of preservatives, thickeners, semi-processed and dyes: using only selected and high quality raw materials.
Geloso is put on the market in 2018 with the participation and experience of Allegra Antinori and Francesco Trapani.
150 ice cream parlors all over the world - since 2017 he has been a consultant for Gelato Secrets, with 15 stores between Bali and Jakarta and with a real specialization in the Australian and American market.