Gelato Naturale Academy reveals the secret behind stabilizers balancing for perfect gelato as the first and only gelato school in Italy and perhaps in the world!!!
After this course you will be totally released from any type company definitively.
The percentages of use of individual natural stabilizers and emulsifiers will be explained to obtain a perfect stable texture, creamy gelato with the consistency you like best!
Stabilizers balancing for milk based gelato, vegan gelato and fruit sorbets will be discussed.
You will understand how to delay the crystallization, how to give creaminess to gelato and the types and functions of fibers! Manuele Presenti will also share some of his newest recipes without stabilizers.


No more excuses, this is your chance: Manuele Presenti is waiting for you to make you 100% independent of semi-finished companies !!!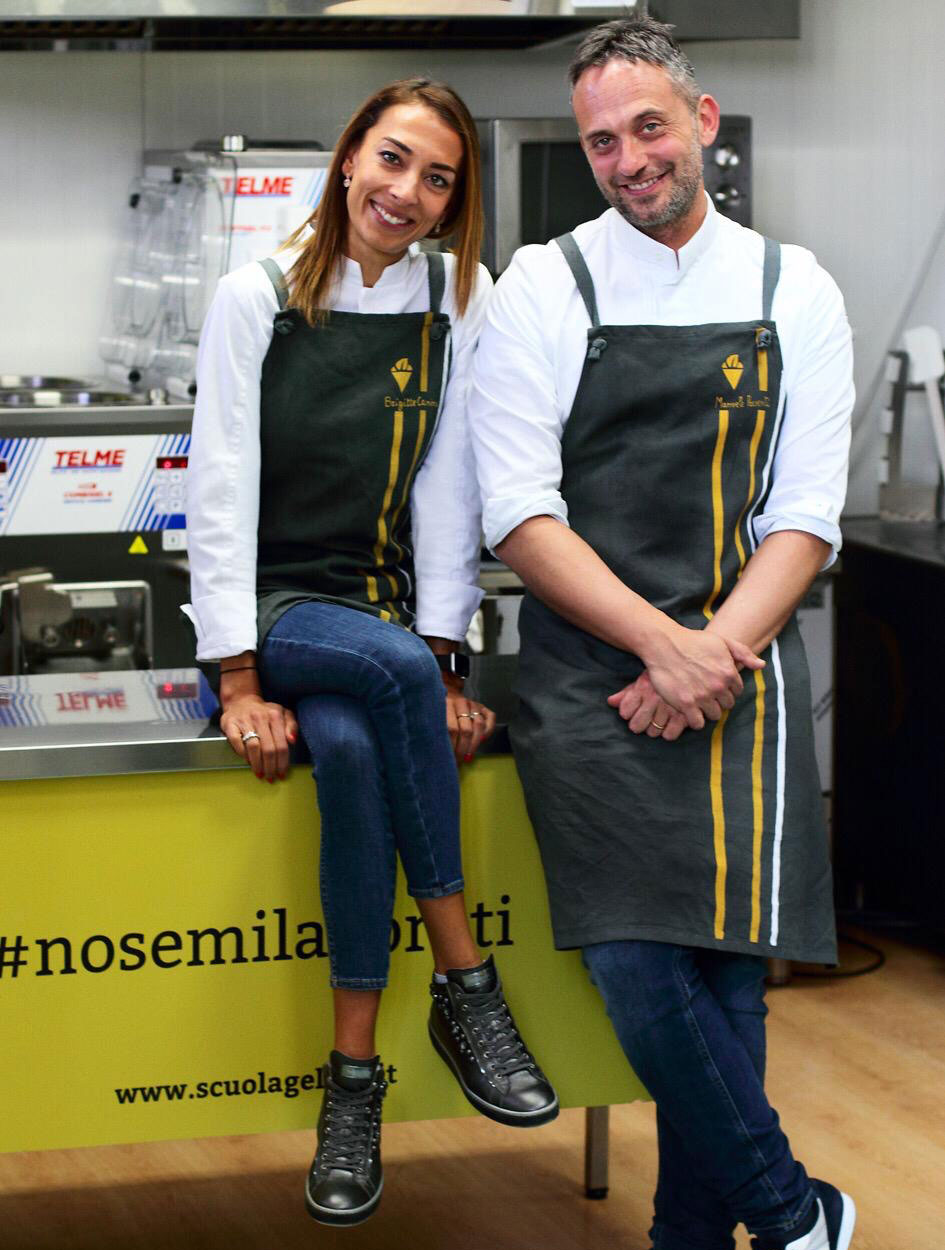 MANUELE PRESENTI | Master Chef Gelato Naturale
Toscano, Ice cream maker with international experience, Manuele Presenti is the owner of the Gelateria Chiccheria - awarded with Tre Coni in the prestigious Gambero Rosso guide.
In 2008 he founded the "Natural Gelato School", whose philosophy is precisely that of producing a deeply natural product, free of thickeners, dyes and chemical flavors, using only selected and high quality raw materials.
In 2013 the "Natural Gelato School" evolved into the "Gelato Naturale Academy".
He is the creator of the recipe for creamy ice cream on a stick Geloso.
The first ice cream on stick in the world produced without the aid of preservatives, thickeners, semi-processed and dyes: using only selected and high quality raw materials.
Geloso is put on the market in 2018 with the participation and experience of Allegra Antinori and Francesco Trapani.
150 ice cream parlors all over the world - since 2017 he has been a consultant for Gelato Secrets, with 15 stores between Bali and Jakarta and with a real specialization in the Australian and American market.