A school created to spread the true art of Natural Gelato
#NoSemilavorati
Artisan Gelato without compromise
We are instructing the future gelato makers to balance their recipes starting from the scratch using only raw materials, without the use of preparations or semi-finished products.
Thanks to the success of our innovative balancing method, that is much simpler and intuitive than others, we are growing the first Gelato Naturale community.
We have opened 450 ice cream parlors all over the world and our students win prestigious competitions and prizes every year.
Our ice cream shop was awarded the Tre Coni in the prestigious Gambero Rosso guide.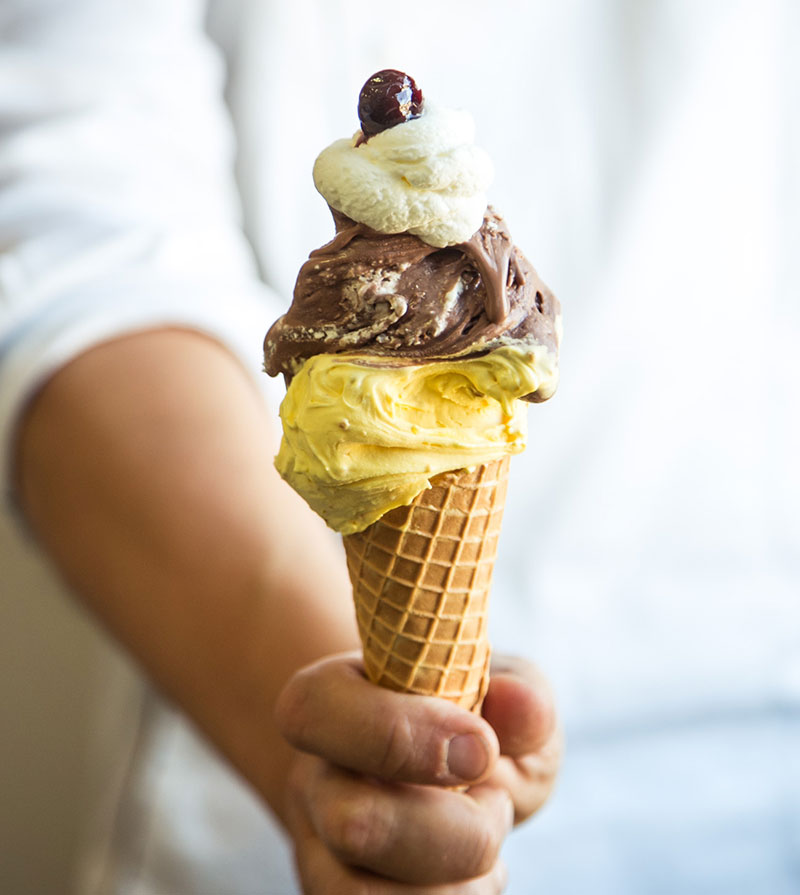 Gelateria artigianale senza compromessi
La nostra Scuola nasce per divulgare la vera arte del Gelato Naturale, creare ricette partendo dalla materia prima grezza, senza preparati e senza l'utilizzo di semilavorati.
Grazie al successo del nostro innovativo metodo di bilanciamento, stiamo facendo crescere la prima community di gelatieri naturali.
Abbiamo aperto 450 locali di successo in tutto il mondo e i nostri studenti vincono ogni anno concorsi e premi prestigiosi.
La nostra gelateria vanta Tre Coni nella prestigiosa guida del Gambero Rosso.
Ti offriamo un percorso formativo completo per diventare un maestro del gelato naturale
Abbiamo ideato un innovativo metodo di bilanciamento con il quale è possibile realizzare anche gelati vegan, ipocalorici, con zuccheri alternativi, gastronomici, conservabili a -18°C, sorbetti, variegati e crunchy per tutti i tipi di gelati.
Il prodotto è solo il primo dei requisiti per il successo!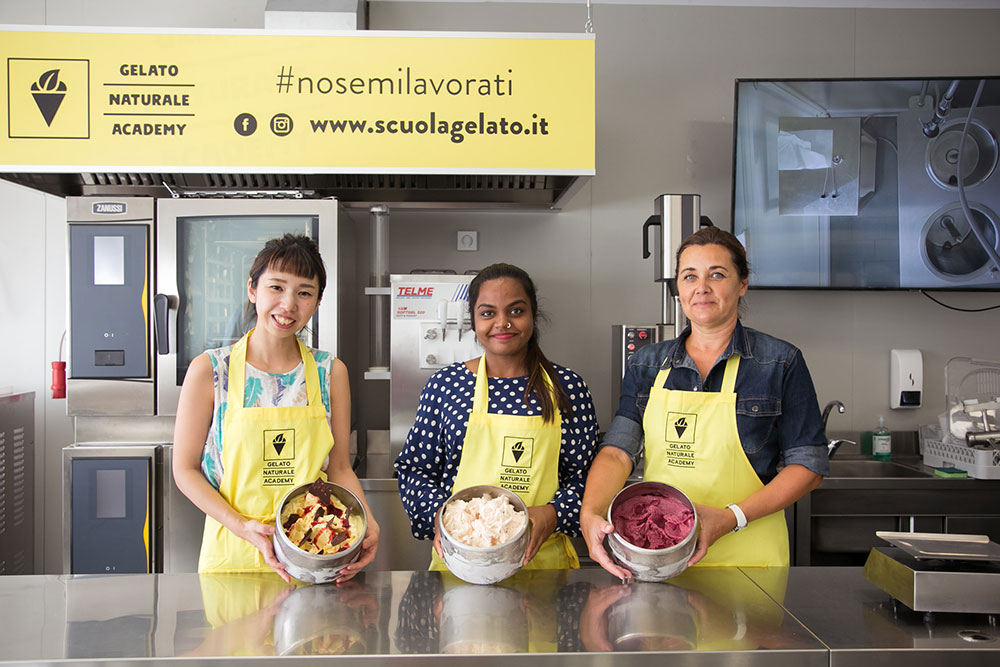 Students from all over the world
Formiamo persone da tutto il mondo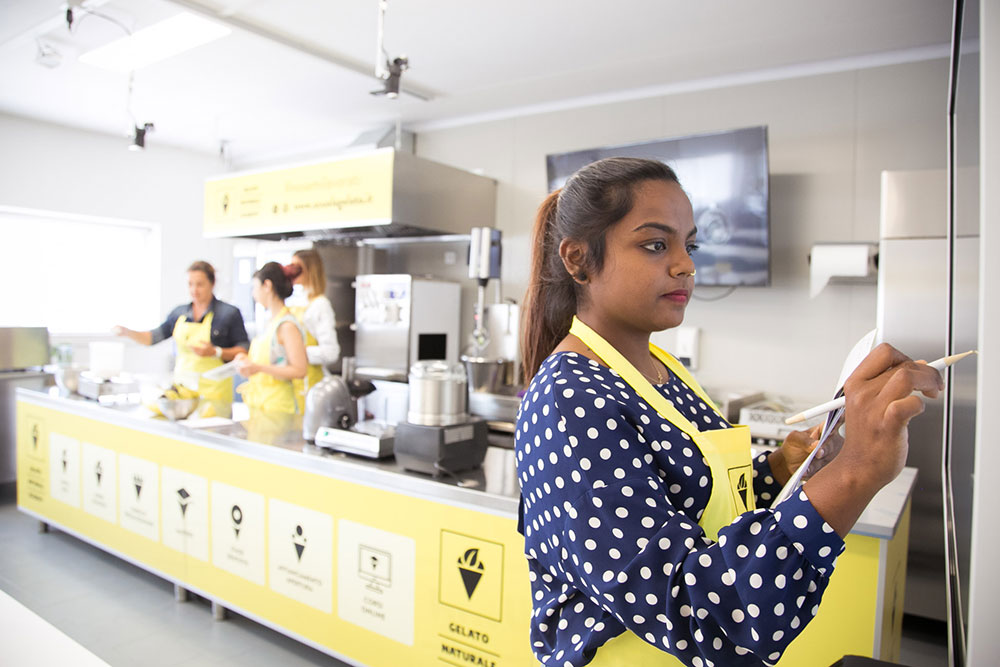 Basic and Advanced Courses
International Certificate
Certificato Internazionale
"Every day we commit ourself to convey the knowledge and the value of the ingredients we use"
#NoSemilavorati is our goal and it means to get a real natural gelato without using industrial products!
We coined the term #nosemilavorati to get out of the legislative and bureaucratic confusion and to focus the concept.
#nosemilavorati is a gelato production method that requires the direct processing of raw materials.
#nosemilavorati is a choice that changes the way of making gelato and allows us to create a top quality product.
#nosemilavorati is also a guarantee for your consumers.
#nosemilavorati è anche una garanzia per i consumatori.
Worldwide, there are semi-finished products of all types: single ingredients, complete powders to create whole flavours, from sugar pastes to toppings, sauces and crunchy inserts.
No objection on our part so far, these are useful products to obtain an ice cream following an industrial recipe. However, this isn't anything artisan and definitely not a natural gelato.
To make the difference, you have to guarantee a 100% natural and unique product that is genuine and tasty at the same time!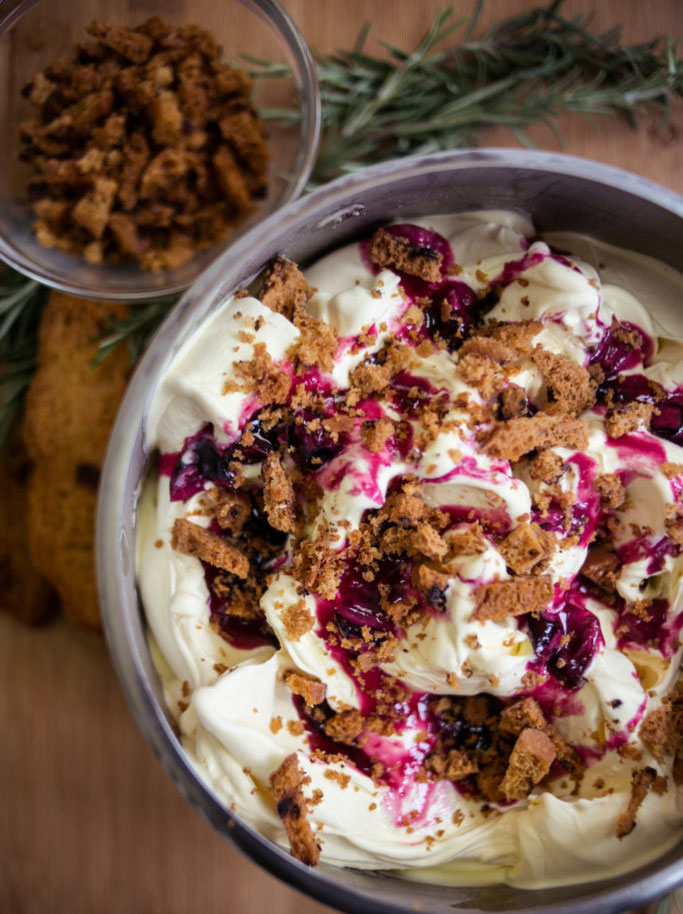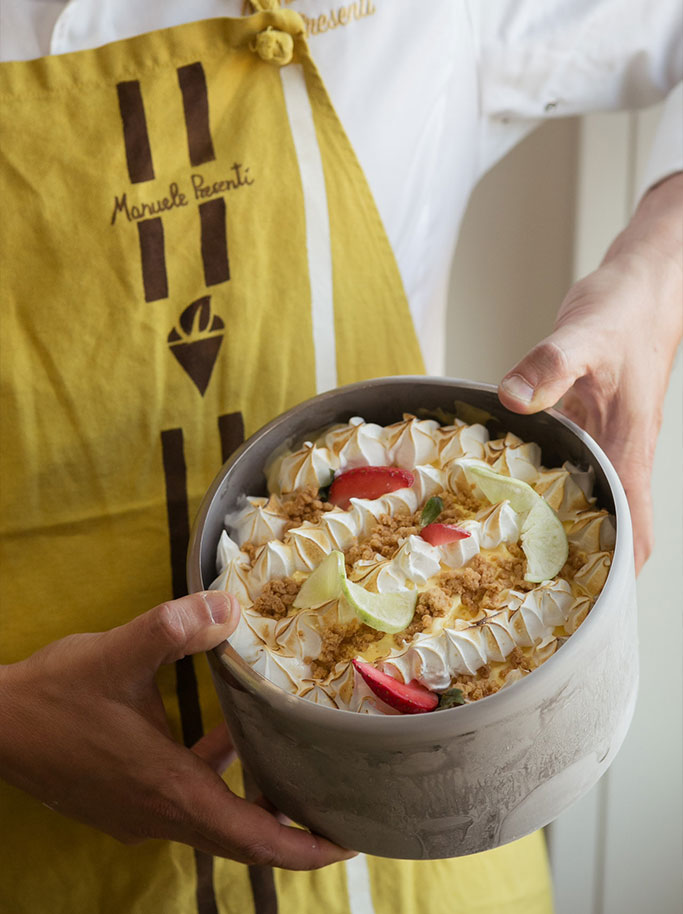 "Ogni giorno ci impegnamo per trasmettere la conoscenza e il valore degli ingredienti che adoperiamo"
#NoSemilavorati è una battaglia che combattiamo dal primo giorno è quella per la vera artigianalità del gelato.
Abbiamo coniato la dicitura #nosemilavorati per uscire dalla confusione legislativa e burocratica italiana e inquadrare meglio il concetto. 
#nosemilavorati è una metodologia di produzione del gelato che presuppone la lavorazione diretta di tutte le materie prime.
#nosemilavorati è una scelta che cambia il modo di produrre il gelato e consente di realizzare un prodotto di massima qualità.
#nosemilavorati è anche una garanzia per i consumatori.
Nel mondo della gelateria, ci sono semilavorati di ogni genere, dal singolo ingrediente alle basi in polvere per realizzare gusti completi, dalle paste zuccherine ai vari gusti ai variegati.
Quando però la normativa italiana permette di etichettare il gelato prodotto con questi preparati industriali come "artigianale", allora ci sentiamo in dovere di dissipare l'incertezza.
Per fare la differenza abbiamo creato la dicitura "No Semilavorati" in modo tale da garantire un prodotto unico e naturale al 100%.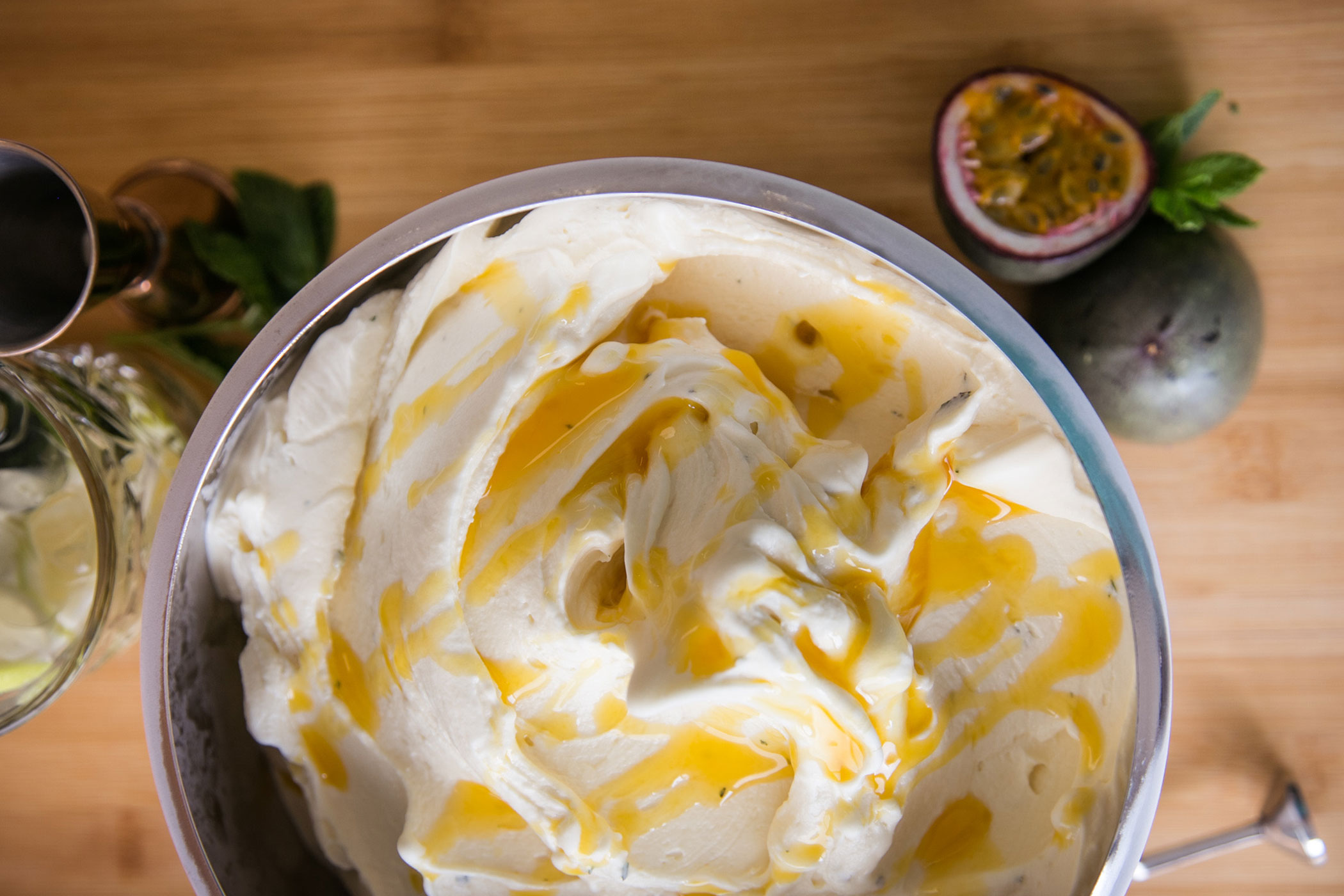 Do you want a complete formation?
Vuoi una formazione completa?
ALL COURSES
Basic, intermediate, advanced and vegan gelato course for 999€ (and not 1.300€)
RECIPES - YEARLY SUBSCRIPTION
With 999€ you'll see ALL 2021 recipe packages we have and will get 1 new every month
ZOOM LESSONS - YEARLY SUBSCRIPTION
With 999€ you'll see ALL 2021 PODCASTS and will get at least 1 new LIVE WEBINAR every month!!
Contact us for more informations!!! [email protected]
TUTTI I CORSI
Corso di gelato base, intermedio, avanzato e vegano a 999€ (anzichè 1.300€)
RICETTE - ABBONAMENTO ANNUALE
Con 999€ vedrai TUTTI i pacchetti ricette 2021 e ne riceverai almeno 1 nuovo ogni mese!!
LEZIONI ZOOM - ABBONAMENTO ANNUALE
Con 999€ vedrai TUTTI i podcast 2021 e riceverai 1 nuovo LIVE WEBINAR ogni mese!!
Contattaci per informazioni!!! [email protected]